Mother's Day is just around the corner. If you want to prepare a nice  surprise for your hard-working mum, consider preparing a pink party decoration for her so that she can relax and have fun on this day. Today I am going to bring you a simple and easy to set up Mother's Day balloon scheme in a light and luxurious style, and I think this dark pink will look more premium and upscale compared to the previous macaron pink. Next I'll give you an analysis of the work.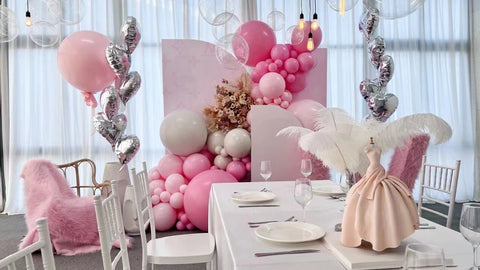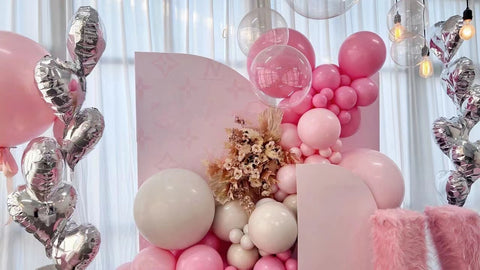 Balloon colours: metallic gold white big red soft pink
Balloon size: 5", 10", 18", 36"
First of all, let me tell you about the colours of this piece. There are only two colours in this piece, dark pink and white. The dark pink is obtained by using soft pink over red. The white is a white over metallic gold. 
This balloon arch is particularly suitable for smaller scenes and is easy to set up. To make the overall balloon layers look richer, place more helium floating balloons around this scene. Use more bobble balloons so as to give the whole balloon arrangement a more atmospheric feel.
For more on the balloon set shopping experience, you can see the website :https://www.topballoonee.com