Valentine's Day is coming, today I would like to recommend a pink balloon decoration, so that every lover can harvest the first love like sweet. The whole scene is in pink, and the overall style is rather girly and easy to handle. Next, I will further explain this work.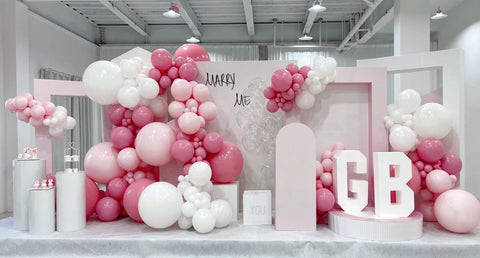 Balloon colour: white, red, macaroon pink
Balloon size: 5" 10" 18" 36"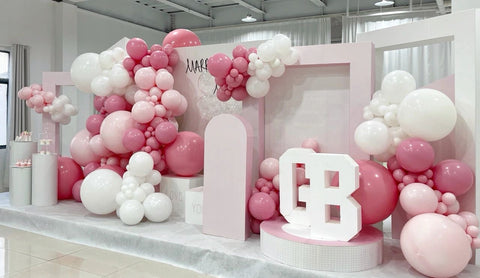 This is a predominantly pink scene, with three main colours. To make the overall colours more harmonious, we have used a combination of sets and single balloons for the balloon colours, with the white and macaron pink sections being single balloons, and the other coral pink being obtained from the macaron pink over the large red. The overall colour is also a gradient concept, with the pink tones slowly transitioning in and out of enhancement and diminution, giving the overall arrangement an alternating light and dark look.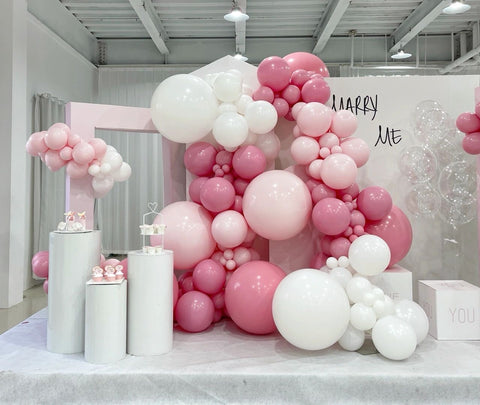 Special tip: If you are decorating a large space and want the balloons to look fuller in the scene, make sure to make a few more balloon chains, starting with a main balloon chain and a secondary one. In addition to these two, it is also recommended to make 2 or 3 more smaller balloon chains to go with the whole scene embellishment.
For more on the wedding matching shopping experience, you can see the website :https://www.topballoonee.com
I hope everyone has a sweet Valentine's Day. I also hope you enjoy the artwork.